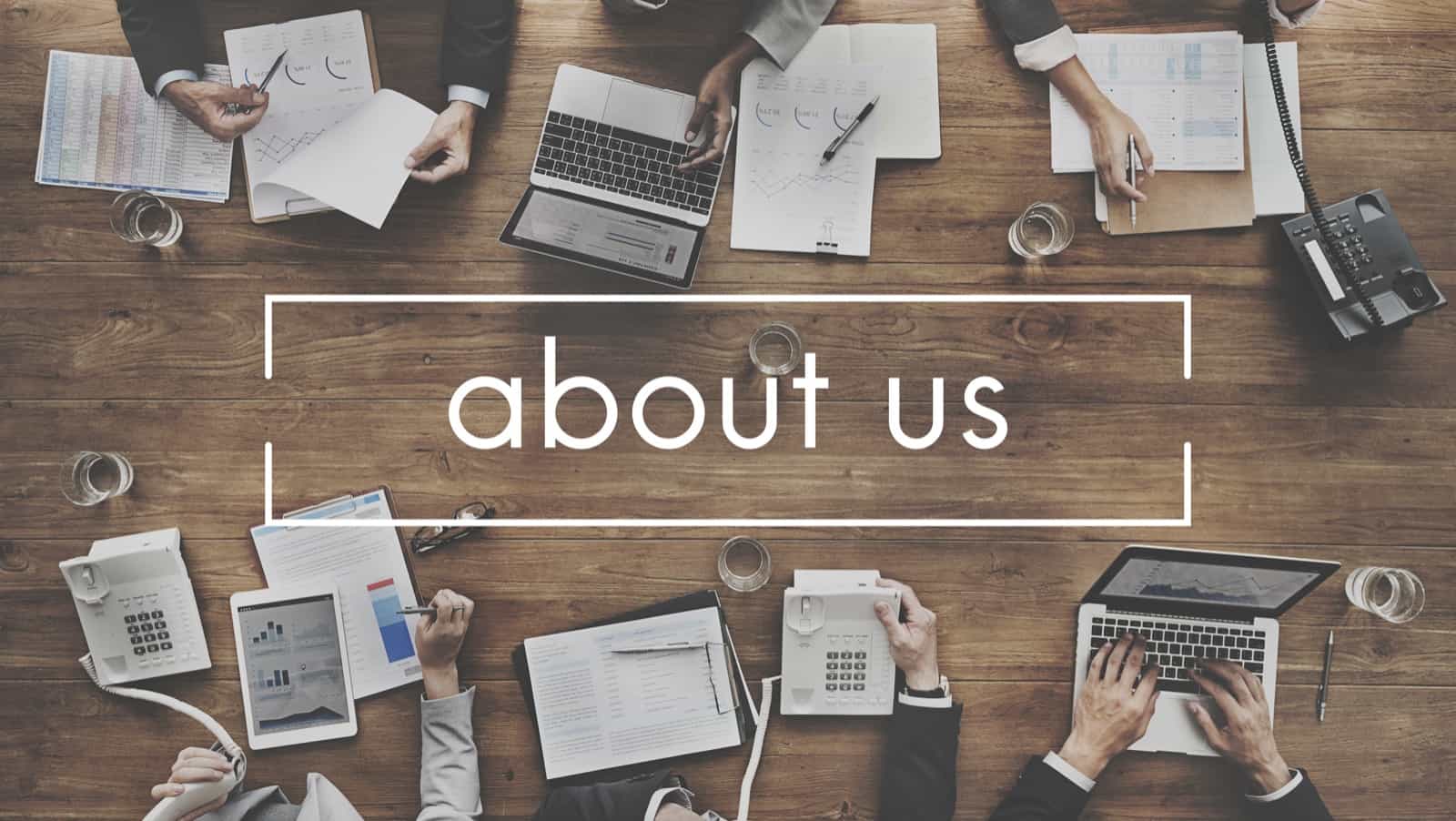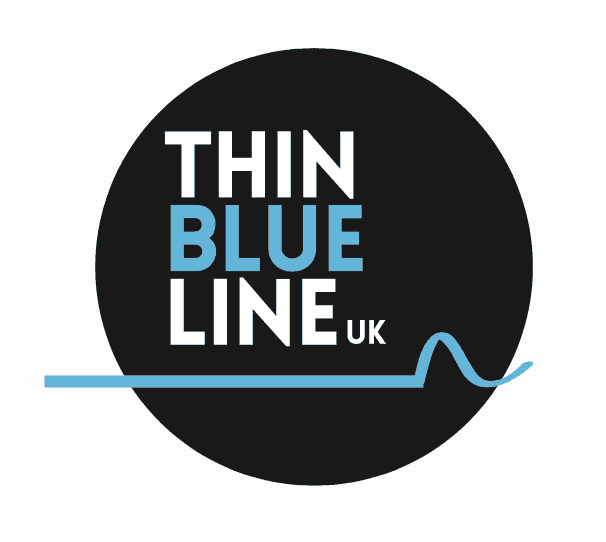 What we do and our charitable purposes.
Welcome to the ThinBlueLineUK. We are a new charity set up by those who have a real belief and passion for those who serve on the ThinBlueLine within the United Kingdom.
Our sole aim and purpose is to support mental health services and to raise awareness around mental health and well-being for serving police officers.
Who are we
We are a small charity run by serving police officers and understand clearly the pressures and challenges that serving on the thin blue line generates.  Each trustee serves in a Police Service within the United Kingdom. We have served in many different roles and this gives us a unique insight in the dangers of the job and helps us understand the toll it can take on an officer's life. We are immensely proud of our role and of the colleagues that we serve with.
As a charity we are here to support those officers. We will share with you stories that demonstrate this fundamental belief that most officers have. A belief that we are here to serve and to protect. We join this job because we believe that those who are most vulnerable need someone who will help them, who will respond to their cries for help in the most difficult of times.
However, when things go wrong they can go wrong very badly and very quickly. In an instance an officer's life can be changed for ever. That routine call can leave them with life changing injuries or their families picking up the pieces of losing their loved one. Yet day in and day out men and women go to work, run towards a situation that everyone else is running away from without a thought for their own safety. I know that with most of my colleagues and myself – our only real thought is that we make it home at the end of a shift.
Trustees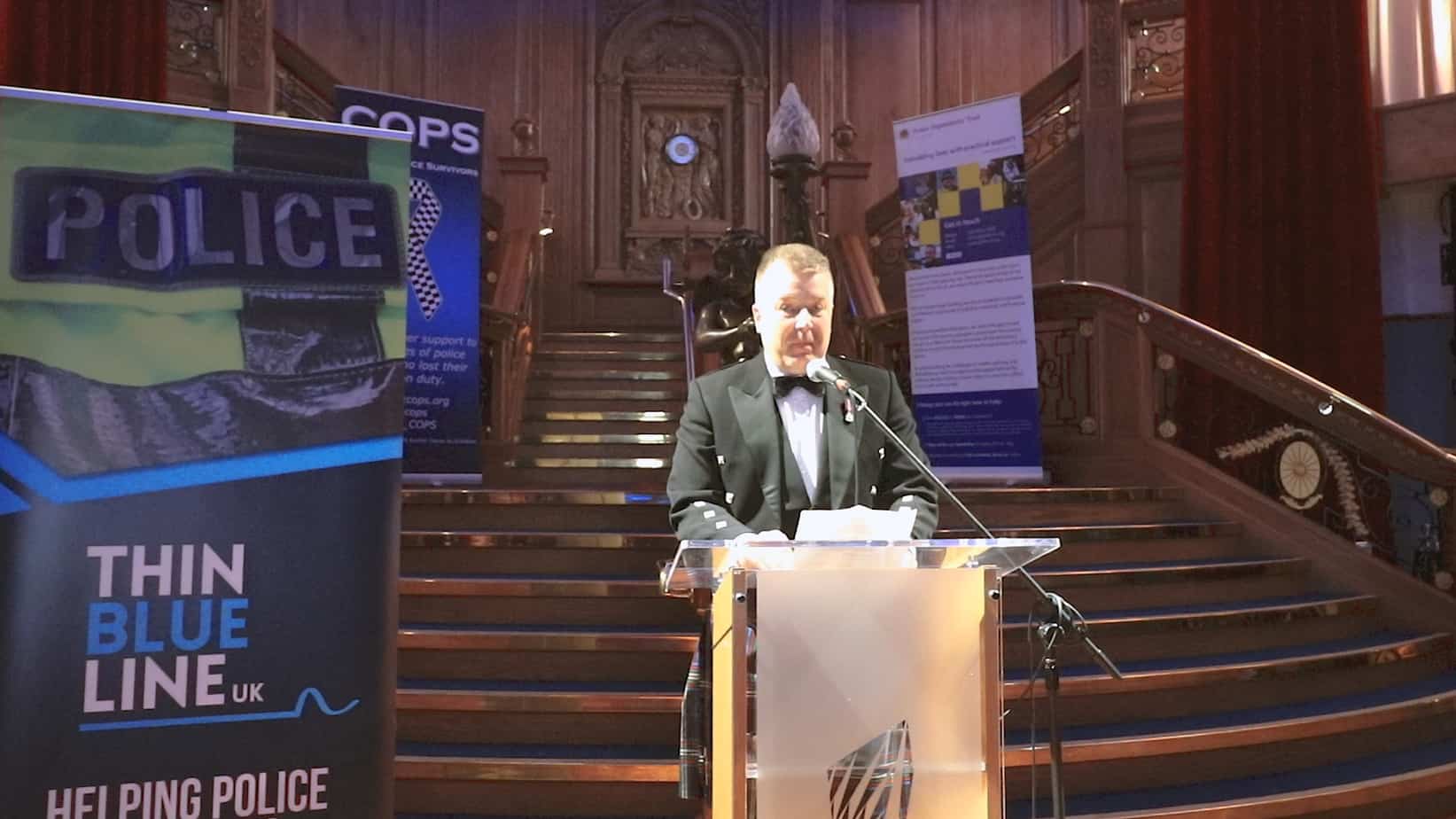 I am a serving police officer and I started the ThinBlueLineUK in 2012 after the horrific murders of Nicola Hughes and Fiona Bone. It was initially started as a page where I could highlight the dangers that police face every time they put a uniform on and to give the public some understanding of our role. As the page developed I started to sell a number of tie pin badges and raised money for Care of Police Survivors www.ukcops.org, and Police Dependents Trust, now Police Care www.policecare.org.uk. The page started to grow and we were reaching more and more people. It was a page for police officers and I found a lot of support out there. The public were also starting to respond and it was wonderful to know that we were supported by the majority.
Over the years we felt that we could do more and we organised our first Fundraising Ball in Edinburgh. This raised approximately £9000 for the above charities and it was a wonderful opportunity to meet new people and thank everyone who had helped the ThinBlueLineUK develop. This event is now an annual one which we take around the United Kingdom to show that we are all part of one large family. These events have helped the ThinBlueLineUK raise over £40000. We are now a recognised charity and still going strong, which is a testament to every single person who has helped us. We believe passionately in mental health and well-being and that we need to look out for ourselves and our colleagues. We see an awful lot of stuff that is a far from normal as you can get and this takes its toll. We have a great team and we want to take the ThinBlueLineUK from strength to strength. Thank you to each and every one of you who has supported us from day one and who continue to support us to this day.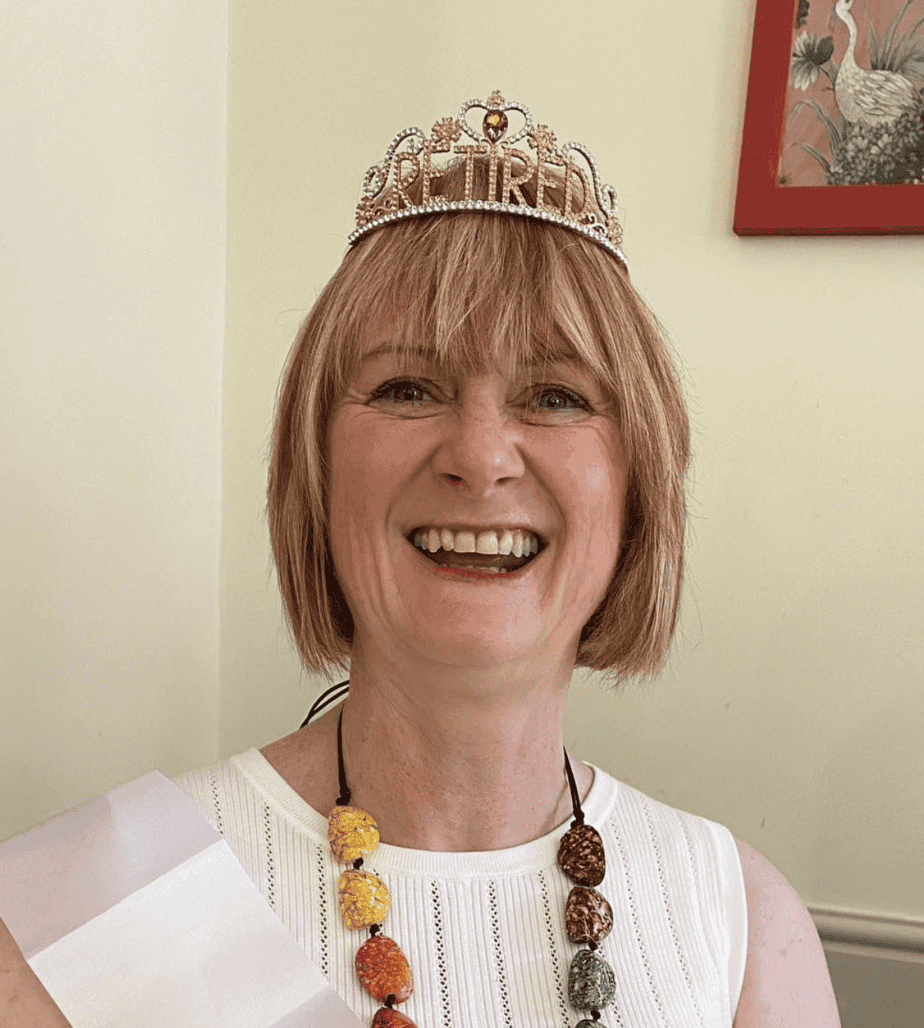 I retired from policing in June 2023 having served the community of Greater Manchester for 34 starting as a Special Constable, working my way my way varying roles to my final post as Superintendent in the North West Armed Policing Collaboration working across all the North West forces.
Policing the public of the UK has been one of the privileges of my life. (alongside being a mum) and I am incredibly proud of our UK police service.
Police officers go to work every day willing to put their life on the line to protect the public.
This also means they see more harm in a shift than most of us witness in a lifetime.
Many pay the ultimate price and have been murdered in the line of duty – Ian Dibell, Nicola Hughes , Fiona Bone, Dave Phillips, Keith Palmer, Andrew Harper to name a few.
It was after Dave Phillips death when I posted a heartfelt open letter to the public on a then little known facebook group – ThinBlueLineUK . The letter went internationally viral, and as a result of the support offered by the founder Gary, I then became involved in the charity.
I have attended all the fundraising balls, doing much of the planning for the 2019 Manchester Ball. Initially the money raised was shared with existing police charities like UKCops, Police Care UK and The Police Treatment Centres.
However it is now a charity in its own right focusing on supporting officers with managing their mental health, so often damaged as a result of their work.
The ThinBlueLineUK has gone further in creating a range of products available for purchase.
Its founder and fellow trustees are incredible human beings who give up much of their spare time to run this as well. I class them all as my friends.
Thank You for your support.
My colleagues appreciate it.
Andrea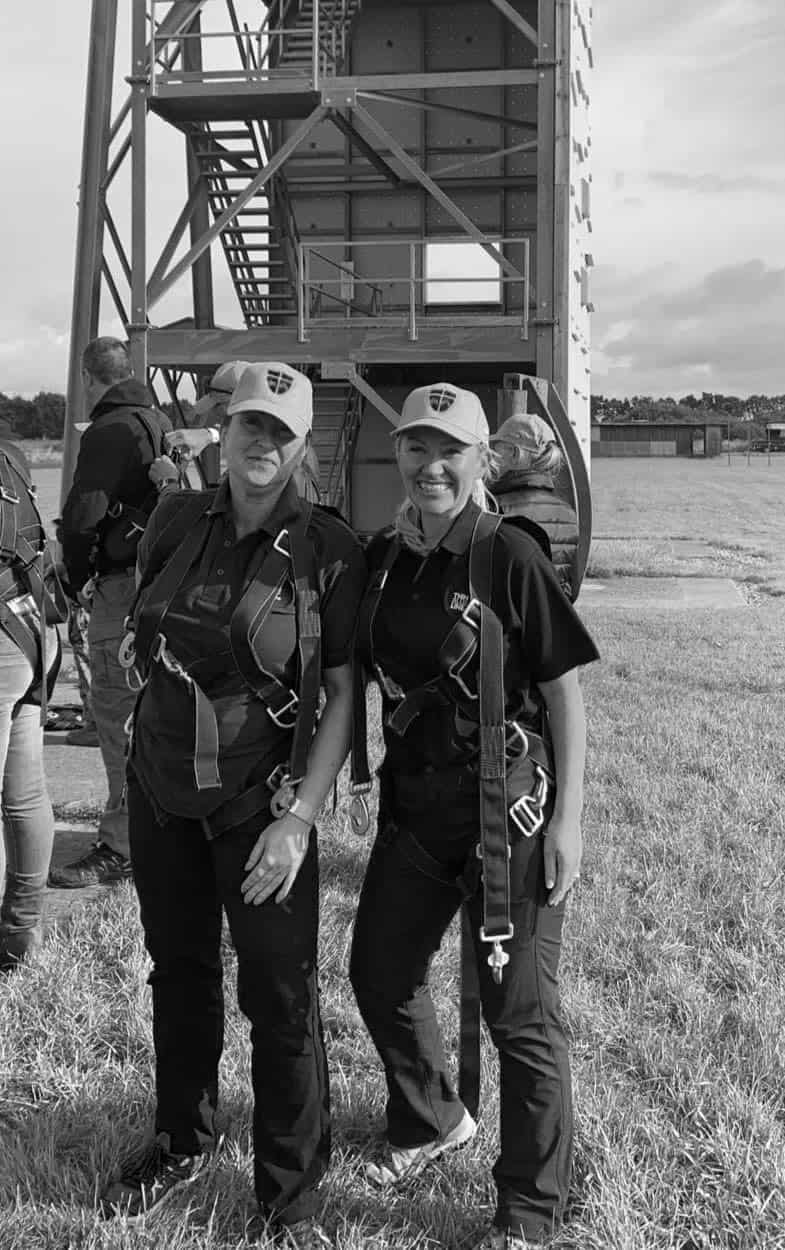 I have just found my escape tunnel from the PSNI, having worked in several roles before settling in the Control Room.
Most of my front line service, including the add on of Family Liaison, was in the unique environment of the border areas, Newry and Armagh. I'm a firm believer in the camaraderie these areas still maintain, and this had often been important over the years, none more so than when losing four good friends and colleagues to a road traffic tragedy in Warrenpoint.
Since the rollercoaster days of the college in Belfast I seemed to have fitted into the role as 'Work Mum' to many colleagues. I'm not all that young (!) and have plenty of life experience – possibly too much when I think about it! If only one person has been able to find a listening ear, or a route to seek help when in crisis then I am satisfied I have served a purpose.
 The official phrase 'Keeping People Safe' I believe applies to Officers and Staff every bit as much as the people we serve, and includes our Mental Health. My own experiences with PTSD drive me on to keep challenging the 'norm' and look out for my brothers and sisters in 'blue'.
I am delighted and honoured to keep volunteering with this fabulous charity and look forward to the exciting future with The Thin Blue Line UK.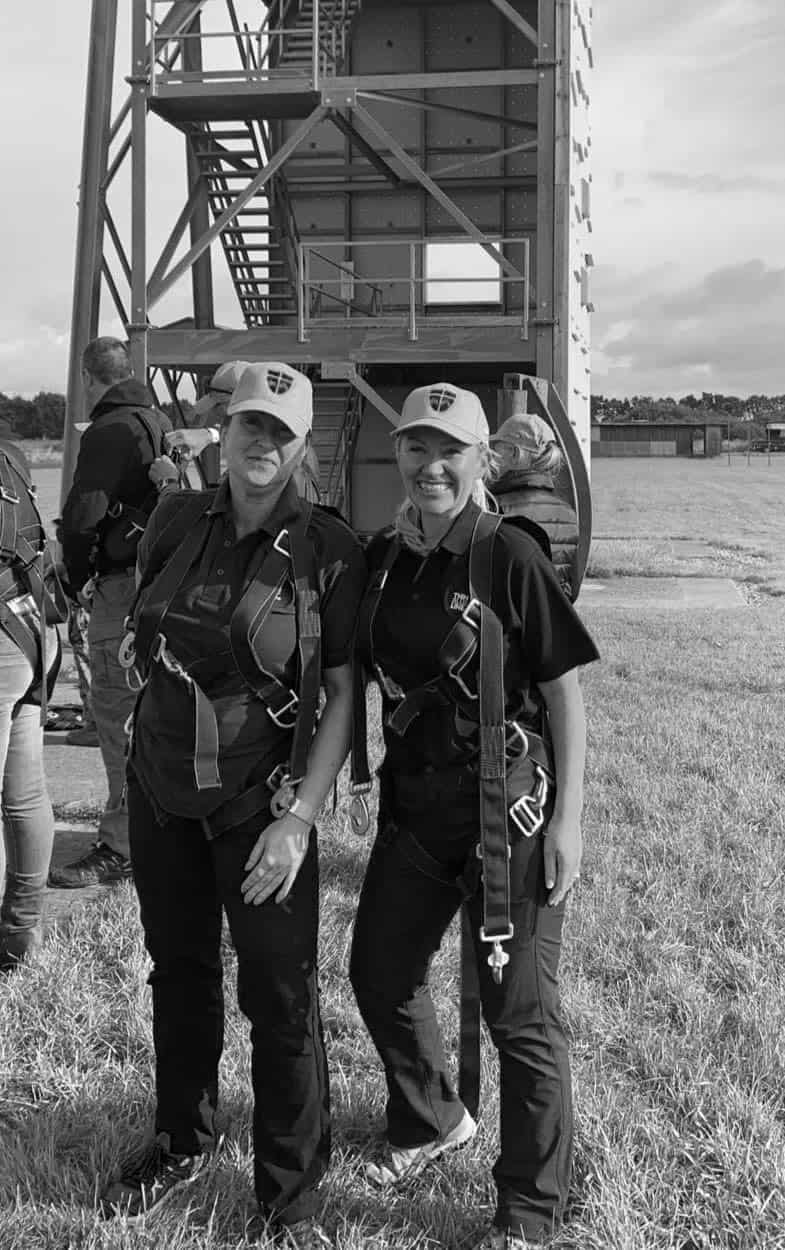 Lisa Dolan is a serving Police Officer of 21 years, with a back ground in Firearms, Public Protection and complex investigations.
When she isn't running or doing Pilates, she enjoys weekends away in her camper van 'Betsy' with the obligatory glass of wine drunk in front of the campfire . Lisa got involved with The ThinBlueLineUK charity when she was fortunate enough to be invited to the Belfast Charity Ball where she played her part in badgering people to part with their hard earned cash for this amazing cause.
After attending the following years ball in Manchester and attending Warrior Week organised by the TBL Denmark , she became passionately involved with the charity after meeting some truly heroic personalities, people who had been thorough some some really rough times both physically and mentally but, with the support of the TBL had come out the other side with a smile and an amazing appetite for life.
This humbling but inspiring experience had lead Lisa to become more involved with the TBLUK and she was honoured to take up the role as Trustee, determined to put yet more smiles on faces of those currently suffering and in need of help. This is where you guys can help and also offer support, time or donations. ?
History and Formation
How it began
The ThinBlueLineUK was set up in 2012 in response to the brutal murders of PC Fiona Bone and PC Nicola Hughes in Manchester. It was set up by a serving officer in an attempt to highlight to the public the dangers that police officers face on a daily basis and the choice that we often have to make in a split second. It aimed to highlight that police officers daily put their lives at risk across the United Kingdom every single day and unfortunately some officers pay that ultimate price.
The fact that it is police officers who run the page gave a particular insight to the work and the public and police alike responded to the message we were trying to give. The platform gave the page managers an audience and a small tie pin was designed to raise money for two police charities – www.ukcops.org and www.policecare.org.uk . This not only raised money but helped to grow the page and the reach that it had. The ThinBlueLineUK developed its own identify and the number of products it sold increased as did the money raised.
After a number of years, the founder wanted a way to thank those who supported him and the companies that provided his products so the Inaugural ThinBlueLineUK fundraising Ball was held in Edinburgh in 2017. The event was small but attracted sponsorship from international companies and raised nearly £10000. It was a huge success and kickstarted an annual event. The following year it was taken to Belfast, then Manchester and we are currently planning the London 2020 event (Buy Tickets Here). This annual event alone has raised close to £40000 for police charities, most recently the Police Treatment Centres. The event in London is already looking at smashing our own fundraising records.
The ThinBlueLineUK now has a following of 20000 on Facebook and has ambassadors in a number of different police services in the United Kingdom. In June 2019 the ThinBlueLineUK was officially recognised as a Charity by the Charity Commission of England and Wales.
Mental Health and Well-being.
Our core aim is to support mental health and wellbeing for the police officers of the United Kingdom. We have provided an initial donation of £7500 to the Police Treatment Centres to support their mental health and wellbeing and counselling programme. This programme makes a huge difference in police officers' lives and some officers are alive today because of the support they have received. This is why we believe so passionately in this work and why we continue to support programmes like this. Mental health issues are slowly becoming more understood and treatment and recognition is improving.
We want to help. We know that police are somewhat guilty of the "I am grand, I will carry on attitude" but we want to change that. We want officers to speak up without fear when they are struggling. We want them to know that it is ok not to be ok. We understand there are others working in this area and we want to complement that. The more people that we can make aware that there is help out there, the more we talk about it, the more we signpost people to help and the more funding we can give to those organisations that can directly help officers who are struggling the better things will get.
The ThinBlueLineUK will be using its reach to get this message out there. We are currently developing literature, posters showing where people can get help, we want to make ourselves available so that at the very least one person knows that there is always someone who will listen